No Windows Phone 7.8 for T-Mobile's Nokia Lumia 710
15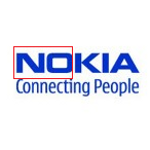 Recently, there has been some speculation that the
Nokia Lumia 710
would not be getting the Windows Phone 7.8 update, and that was confirmed with a brief statement that T-Mobile gave to
TmoNews
. Some might shrug their shoulders and say "who cares?" while others will be looking through the contacts list on their Nokia Lumia 710 for the name of their attorney. We can't blame the latter group. After being told for months and months that you would be receiving an update and then backing away from it at the last second, just when
all of the other models are receiving it
, just doesn't seem fair. And the statement from the carrier failed to explain why the device could not be updated.
resizeable Live Tiles
. This feature, along with the Bing Wallpaper picture of the day and the twenty new themes for the phone, were all lifted from Windows Phone 8. Microsoft basically came up with Windows Phone 7.8 as a way to appease those who had an earlier Windows Phone model. None of the Windows Phone 7 or Windows Phone 7.5 flavored handsets could be updated to Windows Phone 8 because of hardware limitations. Windows Phone 8 supports larger sized screens and dual-core processors. And while anyone could buy a Windows Phone 8 device, those with a Nokia Lumia 710 are still locked into their two year contract and won't qualify for a subsidized phone for some time.
While the Windows Phone 7.8 update wouldn't have turned a Nokia Lumia 710 into a high-end model, it might have made the phone seem a little fresher and more fun. Will T-Mobile or Nokia throw owners of the Nokia Lumia 710 a
small bone
for their suffering? We will have to wait and see.
At this time, the Nokia Lumia 710 will not receive the software update. T-Mobile is committed to enhancing customers' experience with our devices, including providing upgrades to the latest operating systems, and T-Mobile aims to deliver software upgrades when it will provide a better experience for our customers. We'll share additional information on upgrades for the Nokia Lumia 710 when they are available.
source:
TmoNews