No Valentine to call your own this year? Why not test the waters with some of these romance apps
6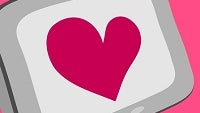 Valentine's Day, a day to make a special connection with someone special. More than 180 million Valentine's Day cards were exchange, and about 200 million roses were grown.
Most of those roses, 73%, were bought by men, and 85% of women bought the cards. The average consumer spent over $100 for this special day to recognize their spouse or significant other. The gestures seem to work too because on average, about 11,000 children are conceived on Valentine's Day.
What if you do not have a special someone to share the day with? Well, on the plus side, 53% of women said they would end their relationship if they did not get anything for Valentine's Day, and since it cannot be guaranteed to be a happy day for everyone, it is quite possible the market has some fresh opportunities to start something special for the coming spring.
How do you do that though? Well, as cheesy as they may sound, a lot of dating services work pretty well, and there are literally dozens to choose from that might help you meet that special someone. That way, when Valentine's Day 2016 rolls around, maybe you are grabbing some flowers and chocolates for someone special.
We picked five apps, some very well known, and others that are up-and-coming, that might point you in the right direction to connect with the next flame in your life. Of course, there is always the good old fashioned way of being set-up by a friend, arguably the original dating app.
We should take a moment to point out that if you are new to meeting people you are introduced to online, take a moment to read these services' points about being safe. Some of these sites partner with the National Cyber Security Alliance to keep cyber-awareness in the forefront. However, that does not trump your own instincts. If you choose to connect with someone, use your best judgment, do not share too much personal information, and make your first date in a public space.