No SMS/MMS support for Google Babel/Hangouts?
7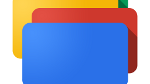 On Saturday, we passed along some information from a source who had proven reliable in the past, about Google's rumored unified messaging system. The source, who posted the information on
The Verge,
passed along word that
the service would be called Hangout and would feature an icon similar to Google Messenger
except that it would be green. He added that the whole messaging system would be dressed up in the Holo UI.
On Sunday, the tipster updated his post, adding a revision of the name of the service to
Hangouts
(plural). In addition, he let it be known that there will not be any SMS/MMS sync, at least not if the variant of the app that is being "dogfooded" is the final version. And with the launch about 10 days away, according to the source, it doesn't look good for the inclusion of the messaging platforms.
There is also some other information that he passed along yesterday, including the word that Google Now will start getting "location-based reminders" such as "
Remind me to call Ropierre when I get home
." He added that Gmail will have a revamping of its UI, which will end up "holofied" so that a swipe from the left brings you access to inbox, drafts, and labels. As for Android 4.3, he said that it has already been seen in server logs.
If he is right about the launch date of what will be called Hangouts, it won't be too long until we hear from Google about this.
source:
TheVerge
via
AndroidAuthority