No Google+ app for WP7, but updated for IE in the meantime
0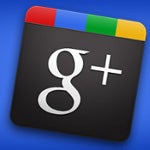 Google is serious about expanding the presence of Google+. The Android app launched the same day as the field trial, there is an iOS version awaiting Apple's approval, and there is a pretty solid mobile site for everyone else. Now, that everyone else also includes Windows Phone 7 users.
Google products have not always been known to have the best compatibility with various versions of IE. Many are even convinced that Google is causing havoc with IE on purpose in order to force people to switch to Firefox or Chrome. We're not convinced that's the case, since Google's business model is all about getting more people on the Internet, regardless of how they get there, because all roads then lead to Google ads. Either way, until now IE for WP7 did not have a good time with the Google+ mobile site, but Google has updated the site to work better for mobile IE users.
There had been rumors of a Google+ app for WP7, but that rumor was started by an unofficial Google Plus Blog claiming there would be an app this week. Given that Google only has one official WP7 app (for Search), it seems unlikely that Google Plus would be the next app from Google for WP7. Especially given that the product is still in a field test (regardless of the 10+ million users.)
So, if you're on WP7, you can get on Google+ through your browser and get in on the fun.