Nintendo's insanely popular Miitomo game will launch in the U.S. this week
8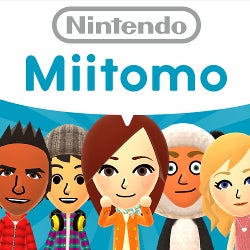 It has taken Nintendo a long time to bite the bullet start creating experiences for smartphones. The firm finally dipped its toes into the water with the release of
Miitomo
earlier this month, which garnered in excess of
100 million users
in its first few days alone. Now, the title is being primed for a Stateside roll out, and should be ready for the Google Play Store and Apple iTunes Store by the end of the week.
Though 100 million is an impressive user base to have reached in such a short space of time, this isn't to say that Miitomo will be just as popular in the U.S., or indeed other parts of the world. The Japanese market is vehemently loyal to its legendary, home-grown companies like Nintendo and Sony, especially when it comes to gaming. You only have to look at the console battle, where Sony shifts 35 PlayStation 4s for every Xbox One unit sold in Japan, for evidence of this.
Strictly speaking, Miitomo is not actually a game, rather a social chat platform which allows players to create and customize Mii characters with their own, unique styles. There's something of a gaming element to Miitomo, though, since users can link their Facebook and Twitter accounts and engage in quizzes with their friends.
Miitomo is slated for release on March 31, and as aforementioned, it will drop for both iOS and Android. Though free to download, it does arrive with some in-app purchases, most of which pertain to decorating and accessorizing the Mii avatar.
Are you looking forward to Miitomo? Be sure to leave your thoughts in the comments.