Nintendo's first smartphone games will be free to play, money to flow from in-app purchases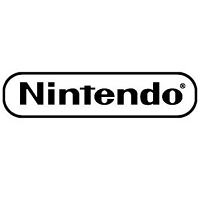 According to a recent announcement made by Isao Moriyasu, president and CEO of DeNA, the first games that Nintendo and DeNA will launch will adopt the free-to-play system, with money expected to come from in-game microtransactions.
Over the past few years, in-app purchases within free-to-play games have gained a lot of popularity in the smartphone gaming industry, with numerous reports pointing out that mobile game developers actually make more money from such titles than from paid games. What remains to be seen, however, is the extent of these microtransactions within Nintendo's upcoming smartphone games.
As with all free-to-play titles, it will be one thing if Nintendo and DeNA will allow the user the
option
of spending money to buy certain visual enhancements, and totally another story if in-app purchases will be forced down the user's throat. For instance, the option to buy a new suit for a character would be welcomed. Limiting the number of hours a user can play but then asking for money for more "on time" would be terrible for the user.
A couple of weeks ago, Nintendo recently announced that the first app it will launch in collaboration with DeNA will actually be a social media platform with embedded IM functionality called
Miitomo
.
What do you guys think of this announcement? Are you happy or worried that Nintendo's first smartphone games will adopt the free-to-play model?