Nike gives FuelBand team the boot, will no longer make wearable tech
18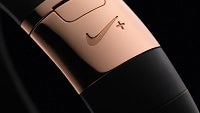 Nike is apparently saying, "Just Don't," to its wearable hardware team which produced products like the Nike+ FuelBand SE fitness tracker. The
FuelBand
worked in tandem with the associated app for iOS devices.
Therein lies Nike's revised vision, software, meaning that the team of about 70 or so that helped develop the FuelBand wearable device are being let go by the company, though it is conceivable that some folks may be offered a transfer to other operations.
For now though, it looks as though about 80% of the FuelBand team have been shown the door, the majority of whom, used to work out of Nike's headquarters in Beaverton, Oregon. The change in strategy reportedly also affects Nike's sportwatch and other wearable accessories.
Instead, the focus will be on athletic software. Nike's digital app, Nike+, has evolved into a more agnostic platform which gives the company room to grow without having to compete in the crowded hardware space of wearable tech, a sector that is going to become quite difficult to grow in if and when Apple debuts its "iWatch."
Since the Nike+ app is optimized for iOS devices, this may also hint at a partnership between Nike and Apple should the aforementioned "iWatch" comes to fruition. Since Apple CEO Tim Cook sits on Nike's Board of Directors, that looks like an easy conclusion to come to.
source:
CNET