Nexus S 4G getting OTA update to fix WiMAX radio issues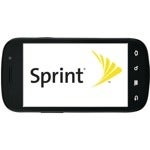 Since it's release back in May many users have been having issues with the Nexus S 4G on Sprint which caused problems connecting to Sprint's 4G WiMAX network, slow speeds when connected, and even problems connecting to WiFi. A leaked document from Sprint is showing that those problems may be coming to an end with an OTA update scheduled to start July 11th.
The update will roll out over 4 days, starting July 11th. So, if you have a Nexus S 4G, just go to your phone dialer on July 11th and dial *#*#checkin#*#* to force your phone to check for the update.
source:
Android Police