Nexus S 4G getting OTA update to fix WiMAX radio issues
18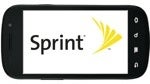 Since it's release back in May many users have been having issues with the Nexus S 4G on Sprint which caused problems connecting to Sprint's 4G WiMAX network, slow speeds when connected, and even problems connecting to WiFi. A leaked document from Sprint is showing that those problems may be coming to an end with an OTA update scheduled to start July 11th.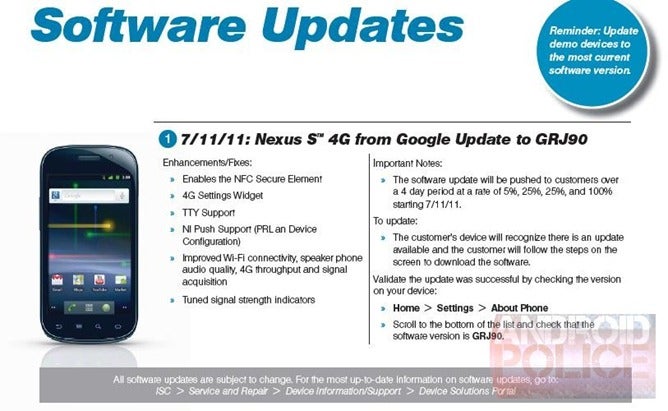 The update will bring the Nexus S 4G to GRJ90, and bring a number of fixes. The most important fixes are for 4G and WiFi, which are listed as fixes to improve WiFi connectivity, 4G signal acquisition and throughput and tuned signal strength indicators. The fix will also bring improved speaker phone audio quality, a 4G settings widget, NI push support, TTY support, and it will enable the NFC secure element.
The update will roll out over 4 days, starting July 11th. So, if you have a Nexus S 4G, just go to your phone dialer on July 11th and dial *#*#checkin#*#* to force your phone to check for the update.
source:
Android Police