Nexus One update for Android 2.3 Gingerbread might land in the next few days?
5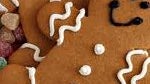 Since the end of December, we've been hearing that the Android 2.3 Gingerbread update for the Google Nexus One would be
available in "the coming weeks
." Sadly though, those weeks easily turned into a month and now we're heading close to a solid 2 months without any potential news of its arrival.
Thanks to all of the surprises that come from MWC, it's now being reported by a handful in independent sources that the much-anticipated over-the-air update will be landing "
within the next few days
." Naturally, that's all fine and dandy at this point since Nexus One owners have been patient all this time, but we're really banking on it to come relatively soon. Come to think about it, Android 2.3 Gingerbread is quickly approaching 3 months of activity since it went live with the Google Nexus S.
Hopefully, the wait will be over shortly as the Nexus One can breathe in some new life thanks to the latest version of the platform. So maybe we'll see something arrive either later in the week or some time early next week.
source:
MobileCrunch