Nexus 6 is finally getting the Android 7.0 Nougat update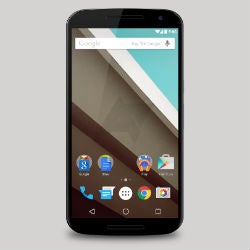 The Android 7.0 Nougat update has been making its way out to Nexus devices for a while now, and has even shipped on the new LG
V20
, but a couple Nexus devices had been left out because of reported issues with the update. However, it looks like the Nexus 6 is finally getting its update to Android 7.0 Nougat.
Google never gave an official answer as to why the Nougat update for the Nexus 6 or Nexus 9 LTE was delayed, but rumor had it that the issue was with battery drain. Whatever the problem, it looks like Google has sorted it out because users are reporting seeing Android 7.0 hitting Nexus 6 devices, even those not enrolled in the Android Developer Preview program. The update, build number NBD90Z, clocks in at about 860MB in size, so you'd best be sure you have at least a couple gigs of space free before attempting to install the update.
If you're not seeing the OTA rollout hitting your device, Google has posted the official images for you. There's the full stock image, if you want to start clean, or the OTA file if you'd rather that. Still nothing for Nexus 9 LTE users though. Sorry to say.
Let us know if you've been seeing the update!