Nextbit Baton looks to sync your app data across Android devices
3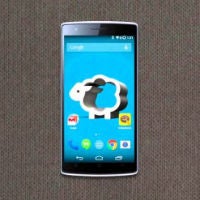 If you remember, Nextbit and Cyanogen had come together back in August and promised to bring us a "
really cool
" mobile app, and it appears that app is called Baton, and was demoed yesterday for the first time. The app does what we've been hoping Google would do itself for years now, and will sync your app data across Android devices.
Baton is a system-level service that will take a "snapshot" of the app you're using and send the data to another Android device, so you can pick up right where you left off. All you would have to do is long-press the Recents button and choose where you want the data sent. Nextbit demoed the service working with Free Flow, and syncing game data; and, it also showed the app syncing a drawing from one device to another and back. Not an image, but the drawing being created in app.
That's pretty impressive, but even more impressive is that Baton doesn't require any work by developers to be enabled for an app. It should work for all apps right away. The one caveat is that because it is a system-level service, and doesn't want to be stuck only serving the root community, your device manufacturer will have to pre-install the app on any device you want to be able to sync between.
Of course, the app will also be available to the root community, because Nextbit has partnered with Cyanogen, after all. Baton has been beta testing with a small group of CyanogenMod users, but will open up to a larger group today. It will be built-in to future builds of Cyanogen, so the need for root will not always be there. You can get into the beta if you have answer Nexus device or a OnePlus One.
The app is starting out being free, but will add paid premium features eventually. No word on when it might come out of beta, or if there are any partners on the way after Cyanogen.