NextBit Robin, the cloud-centric smartphone, might get special CDMA version for Verizon and Sprint
3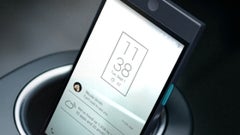 One of the things that make crowdfunded devices so interesting is the fact that the companies or organizations that make them are very willing to listen to the demands and needs of their customers. A perfect example of this flexibility is the fact that NextBit, the company behind the cloud-focused Robin smartphone, has recently announced that its crowdfunded smartphone might get a special CDMA version for use on Sprint and Verizon.
Although NextBit didn't go as far as to guarantee that the Robin will be launched in a Sprint and Verizon-compatible version, the company did say that it is investigating such an alternative, and that more details about this will be shared in the upcoming months.
The NextBit Robin is a crowdfunded device that claims to introduce a new way of thinking about and making smartphones. The company says that the Robin will be able to identify which apps, photos, and videos you're using most often, and will ensure that they are always on the local storage. All of the other stuff will be moved to the cloud, where they can be retrieved from if the user strays from the usual pattern. It's a very intersting concept, and we're really curious to learn how the final product will shape up. Learn more about the NextBit Robin from
our previous post here
.
At the time when this article was published, the NextBit Robin was able to raise a little under $1 million, double of its $500,000 goal, with 16 days left until the Kickstarter campaign ends.