Next version of Android to be "previewed" at Google I/O tomorrow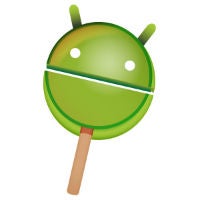 Sundar Pichai has confirmed that Google will show off the next version of Android at Google I/O tomorrow. The modus operandi for Google has been to announce and release a new major update to Android at the same time. On one hand, this is nice, because early adopters, Nexus users, and developers got the finished product without delay. But, it also came with issues, and it seems that Google wants to address those.
The number one issue was in that Android lived in a fuzzy area of "open source" where the code was open to all after the release, but not during development. We don't yet know if Google will be releasing the source code tomorrow or not, but it will be interesting to see. Android chief Sundar Pichai told
Bloomberg Businessweek
that he wants "the world to understand what we are doing sooner", and so Google will be showing off the next major Android update tomorrow, but Pichai didn't say anything about releasing the update to anyone.
Aside from transparency and open source issues, it seems likely that there will at least be a beta release for developers, much like how Apple has been releasing iOS betas at WWDC well ahead of the full release in the fall. This should help Google mitigate issues that have plagued early adopters and Nexus users which had apps lose compatibility with newer versions of Android. And, it could help to minimize the long delay between the Nexus release and other major manufacturers pushing the update. It would certainly mean more manufacturers will be able to launch handsets for the holidays that run the newest Android version.
We've seen various leaks that point to pretty
big UI changes
for Android on the way, and there have been rumors of an
Android TV
announcement, which would all be connected to the next version of Android.