Are these images of the "L" version of Android?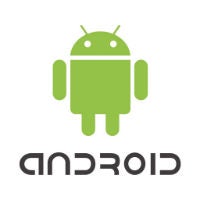 We have been seeing plenty of leaks that point to a pretty substantial redesign coming to Android in the near future. Most of the leaks have shown changes in what to expect from the core Google apps like Gmail, but now we're getting to see what looks to be a screenshot of an account login screen potentially from the upcoming "L" version of Android.
There are a couple things to note in the screenshots below. First is the obvious one: the account login screen looks quite a bit different than it has before and now looks a lot like a mashup of Google+ and Google Now. The other piece is more deeply in the field of rumor, and has to do with the "L" icon in the left-hand side of the system tray. Supposedly, this is a placeholder icon for a new feature which will allow a "limited interruptions" option in addition to the usual sound on/mute options. The next version of Android has been rumored to feature some pop-up notifications, and the "limited interruptions" would give you more control over when and what can take over your screen.
The images come from reddit user Doopl, and seem to be pretty solid, but obviously nothing can be confirmed yet. We're hoping that we'll at least be seeing the next version of Android at Google I/O in a couple days, even if the update isn't released right away.