Next phase of Firefox OS launch begins with new phones on the way
20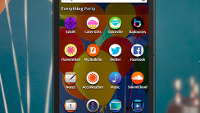 A number of new handsets powered by Firefox OS 1.1 are on the way. This is the latest version of the HTML5 based operating system, one which existing phones running the OS have yet to be updated to. The current models include the
Alcatel One Touch Fire
and the
ZTE Open
, which are available from Telefonica in Spain, Columbia and Venezuela and from Poland's Deutsche Telekom. Executives with Telefonica and Detsche Telekom raved about the response to the new models. More European markets, including Germany, will be getting Firefox OS phones in the current quarter.
Firefox OS comes with many if the apps you want such as Twitter and Facebook. HERE Maps is available to get you from point A to point B, even when offline. The update to version 1.1 adds MMS capabilities and allows developers to use the push notification API to have that feature on their apps. Adaptive App Search lets you type in something that you are looking for and find out which apps will give it to you. You can load the app instantly for one time use and discard it, or install it for future use. And yes, the Firefox Market is available for your 'shopping pleasure'.
"The positive market reception of the first Firefox OS smartphones demonstrates that people like the user experience and openness we're building with Firefox OS. We continue to enhance Firefox OS to deliver the best experience for the many people around the world buying their first smartphones. We are looking forward to seeing the response to the next round of Firefox OS launches."
-Jay Sullivan, COO, Mozilla
Version 1.1 of Firefox OS also allows you to import your contacts from Gmail, Hotline, Facebook and from your SIM card while the QWERTY keyboard now offers auto-correction. Search your music by artist, group or song title and more than 15 languages are now supported.
This is the second phase of the Firefox OS launch and Mozilla is working with 20 hardware and carrier partners to make Firefox OS a success. Considering that only 21% of global mobile phone subscribers currently have a smartphone, you can see where there is room in the marketplace for low priced smartphones powered by a useful OS based on something that most of us are familiar with, the internet.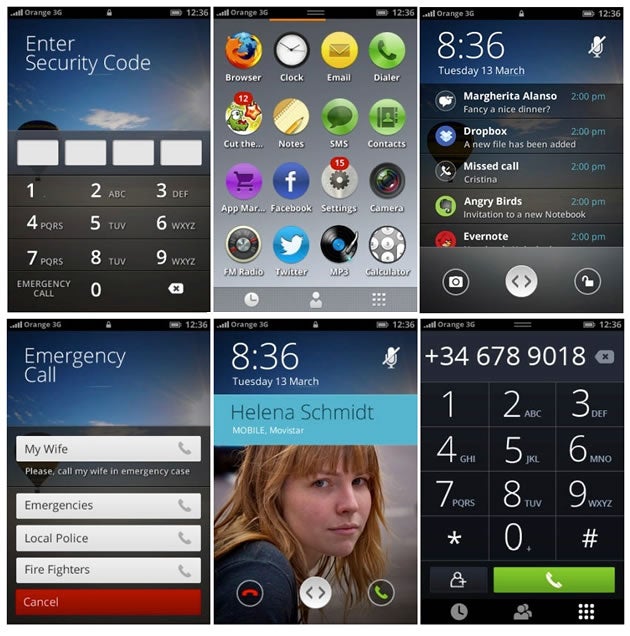 Montage of screenshots for the first version of Firefox OS
source:
FirefoxOS
via
TechCrunch