Next iteration of the Apple iPhone to support NFC
35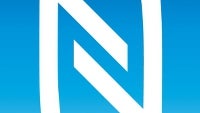 One of our loyal readers has brought us some information. Remaining anonymous for reasons that instantly will become clear, our source tells us that the next Apple iPhone will offer
support for NFC
. An entry in the Verizon database allegedly shows "
4g lte nano nfc sim cards.
" NFC SIM cards, according to our source, are used only for NFC compatible phones, while the nano part of the listing would seem to indicate that they will be used for the Apple iPhone.
Our source says that he is close to one of the three companies that would know about this, so he obviously must remain anonymous. Last summer, hardware code dumps from two prototypes, the Apple iPhone 5,1 and the Apple iPhone 5.2,
revealed support for NFC in both units
. Recently, Apple
received a patent for a cross-platform data syncing method
that uses NFC to set up lines of communication between two devices and then sends the data using a peer-to-peer network, which is exactly how S Beam works. Apple has a feature coming in iOS 7 that uses Wi-Fi direct to send data between iPhones using a peer-to-peer network, eliminating the need for the iPhone users to have to tap the devices.
A few months ago, there was talk about the Apple iPhone 5S
offering NFC support in order for Apple to become a player in the mobile payments industry
. While the company offers Passbook, right now that application is seen as a digital place to store credit cards, gift cards and loyalty cards and is not a true tap-to-pay application. If our source is right, this will all change with the next iPhone. And Apple won't even have to align itself with Google Wallet since
ISIS is now live
. That is the mobile payment service owned by Verizon, T-Mobile and AT&T.
Thanks, Anonymous Tipster!
Recommended Stories