Apple awarded patent for NFC cross-platform solution for transferring data
58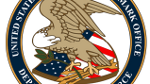 Ironically, Apple received a patent from the USPTO on Tuesday for a cross-platform data syncing solution using NFC. What makes it ironic for Apple to be receiving the patent is that the Apple iPhone
does not offer support
for NFC. The system devised by Apple allows for two devices to open up a line of communication between each other using NFC. Once that line of communication is set up, data on one of the two devices is saved and then sent to the other device using a peer-to-peer connection instead of using NFC.
"A method of performing the simplified data transfer may include initiating communication using near field communication (NFC) between two devices. Next, data associated with open applications on one of the two devices may be saved and then transferred to the other. Transferring the data may take place using a peer-to-peer connection other than via NFC."
-From Apple's patent application
To make this more understandable, the patent is similar to how S Beam works and how it is different from Android Beam. The latter uses an NFC hook up to send data from once device to another. More similar to Apple's patent, S Beam uses NFC to set up communications between two Samsung devices and then uses a Wi-Fi Direct connection to send data from one phone to another.
Apple's patent, US Patent No. 8,458,363, is for a "
System and method for simplified data transfer
" and is 84 pages long. In the application, Apple discussed things like syncing data from the open applications on another device and storing the data in the cloud. Does the patent mean that Apple will soon add NFC support to its devices? It would seem possible that Apple could use the technology to allow users of more than one Apple device to transfer files between each one wirelessly.
source:
USPTO
via
AppleInsider
Recommended Stories