Next iPhone will come with a smaller, 19-pin connector, reiterates Reuters
28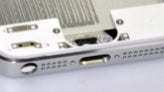 That the new
iPhone will supposedly have a redesigned dock connector
is something that we've heard before, yet the sources of these rumors have always been of the dubious kind. Until now, that is, since
Reuters is also claiming that a 19-pin dock connector will be used in the upcoming iPhone.
Word, as always, comes from anonymous sources familiar with Apple's plans.
In order
"to make room for the earphone
[jack]
moving to the bottom,"
the smaller, 19-pin connector will replace the all-familiar 30-pin one, that has been in use with Apple gadgets ever since the 3rd generation iPod hit the market. That is bad news for every future iPhone 5 owner who uses an accessory that relies on the 30-pin connector to work, like an
iPhone speaker dock
or an
iPhone extended battery pack
, for example. However, the change in iPhone design will be welcomed by every maker of iPhone accessories. Since the new model won't be compatible with older gear, users will have to look for new accessories for their new iPhone.
The question remains, however, whether Apple will make the 19-pin connector compatible with the microUSB standard. That isn't very likely, in our opinion, since the company likes doing things in its own special way. On the other hand, we are sure nobody would object if the new dock is made with USB 3.0 in mind, which would allow faster battery charging and speedy transfer of data between a computer and the iPhone.
The next iPhone iteration is expected to launch later this year, most likely during the fall season. Some of the changes over its predecessors are rumored to be its bigger, 4-inch display, slimmer body, and 4G LTE connectivity.