Pixel and Pixel XL reportedly not waterproof, because Google "ran out of time"
11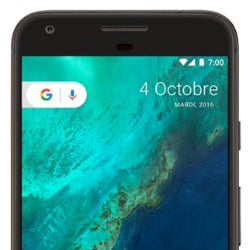 In a recent podcast, Wired's Kelsey McClellan revealed an interesting tid-bit of info regarding the new Pixel and Pixel XL phones, which he learned by talking to Google reps shortly prior to the phones' official release. Apparently the Big G's first in-house developed smartphones are not waterproof, simply because the company ran out of time.
According to McClellan, Google had been working on its own phone for quite a while, before deciding to scrap everything toward the end of 2015 and start anew, meaning that the Pixel and Pixel XL went from the drawing board to launch in just over 9 months. Given this time constraint, Google naturally had to cut some corners, and one of the compromises it reportedly made has to do with the two phones' resistance to the elements.
The Google Pixel and Pixel XL currently both bear an IP53 Certification, meaning they are only partially protected against dust and water splashes. To put this into perspective, other recent flagships, such as the iPhone 7 and the Samsung Galaxy S7, which are IP67 and IP68 certified respectively, can be fully submerged underwater for prolonged periods of time.
Either way, it's interesting to hear that Google was supposedly planning to launch phones with a higher Ingress Protection rating, but didn't have the time necessary to do it. Things will likely be different for the Pixel successors, whenever they might come.
source:
WIRED