Newest Action Launcher Pro lets you 'supercharge Android's widgets with shutters' (video)
6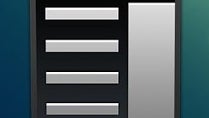 Action Launcher Pro is not the cheapest or most stable Android launchers out there, but we got to admit it has been of the more original ones, brainstorming new ideas to harness the power of Android's functional homescreens.
The latest 1.5 version that just got out confirms these impressions, introducing a new feature called
Shutters
, that lets you launch an app widget by simply swiping down on its icon on your homescreen. This way you can have icons instead of space-taking widgets, and fire up the widget when you need it.
Of course, the whole point of those little helpers is to present condensed app info at a glance, or make its features quickly accessible from the homescreen, but for a bunch of functions like the connectivity switches, Shutters can come pretty useful. Check out the demo below and hit the Play Store link if you are intrigued.