New wireless carrier premiering in the States Sept 26th?
30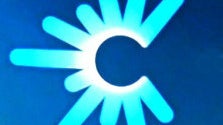 UPDATE:
And now we have a name to associate with the new carrier:
Personalized Wireless
. We can't say for sure this will be the name of the carrier, but going to personalizedwireless.com, you get to see a countdown timer and the short announcement about a "wireless network that will personalize your mobile experience." As some of you have noticed in the comments, the September 26th roll-out of the new carrier coincides with a Cellular South announcement scheduled for that date. Add to that the fact, that the regional carrier has just recently filed a lawsuit to block AT&T and T-Mo's merger, which could be a move to get more publicity, we wouldn't be surprised to see the new carrier somehow affiliated with Cellular South.
Is a
new wireless carrier coming to the States on September 26th?
An ad aired recently foretelling a new carrier, but gives absolutely no details, not even a name, just a logo. So while it does seem possible, the ad brings more questions than answers. Why haven't we heard anything about carrier filings with the FCC recently? The regulator would definitely have some indication about spectrum buyout, not to mention the bunch of paper work that ensues.
All of this leads us to conclude, that the fuss is all about a
mobile virtual network operator
(MVNO), which is reselling wireless services under its own brand, but doesn't own any of the spectrum. Examples of MVNOs include Boost Mobile which uses Sprint's network and NET10 which rides on both AT&T and T-Mobile roaming agreements.
The
spiked "C" logo
of this new carrier could point to ClearWire, Comcast or any other company for that matter, but those are our best guesses.
So how will the upcoming network
differ from the rest
? The ad suggests that the new network will adapt "to you and quietly bring you apps, rewards, stuff that's just right for you." Well, that's not much help in terms of specifics, but at least it gives you an idea about where is this going. Any suggestions about what the upcoming network could be?
Thanks, Darin!