New wireless carrier Ting to go live in 2012, minimizes your monthly bill with flexible plans
25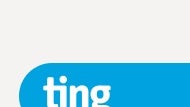 Internet hosting giant Tucows is planning on launching its very own wireless carrier at some point in 2012. Named
Ting
, the service will be available throughout the U.S. and will ride on Sprint's network.
Now, before you start asking yourself whether we really need another carrier or not, you might want to know what tricks Ting has up its sleeve. Instead of being charged overage fees, Ting subscribers will have their monthly plan's tier automatically switched based on their usage. For example, if a customer happens to use more minutes, texts, or data than the current tier offers, the tier will be changed automatically to the next one available. And that works the other way around too – those who use less than they pay for will have their tier switched to a cheaper one, if possible. On top of all that, Ting will require no long-term commitment, meaning that you will be able to upgrade to a new phone or change your carrier without much trouble.
Some might find it a bit disappointing, however, that there are no plans for brick and mortar Ting outlets, so purchasing a device will be possible solely online. Furthermore, there might not be a whole lot of phones available at first, and since there will be no carrier subsidy, some might find handset prices rather steep. The HTC Detail, for example, which is a variant of the
HTC EVO Shift 4G
, will retail for about $495. On the bright side, Ting promises that the
iPhone
will be available, albeit not at launch.
So, what do you guys think of Ting? Does it have what it takes to pick up traction or will it simply fade away unremembered? Feel free to share your thoughts with us in the comments.