New ultra-cheap, $38 Firefox OS powered smartphone lands in India
36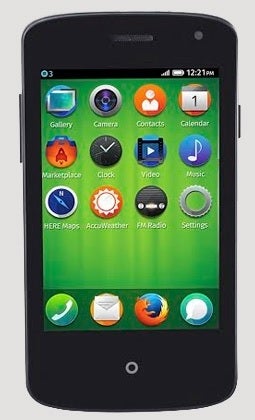 One of Mozilla's Firefox OS mobile platform partners, Spice, has introduced the Spice Fire One Mi-FX 1, possibly the most affordable smartphone in the world.
It will be available on August 29th, and the phone will cost just ₹2,299 ($38). India is one of the fastest, if not the fastest, growing smartphone markets in the world. However, the economy does not generate enough purchasing power parity (PPP) to see higher-end smartphone sales as they exist in markets like the United States and Europe.
The
Nokia Lumia 520
was a
near instant hit in India
when it was introduced. A fully functional smartphone that sold by the truckload. It did not have the Fire One's price tag though. Now, Spice has entered the fray with a smartphone that costs as little as a feature phone, and covers all the bases to a user base that will make the upgrade to a smartphone if the price is right.
The Spice Fire One Mi-FX 1 may not be a spec beast, but it has the goods that are important to developing markets, most importantly, dual-SIM. Along with that, there is a 2-megapixel main camera, a 1.3-megapixel front facing camera, Wi-Fi, and Bluetooth. The main trade-off is no 3G mobile connectivity. That is hardly the end of the world though considering that 2G/EDGE is still the dominant coverage across India.
The display is a 3.5-inch panel with 480x320 (HVGA) resolution. Under the hood is a 1GHz CPU which will power users through pre-installed apps like Facebook and Twitter. Initial availability will be exclusively through Snapdeal.com.
The price appeal of the Spice Fire One Mi-FX 1 is just the beginning. Mozilla's other OEM partner in India, Intex, will be introducing its Firefox OS powered device in the next couple days. It is expected to cost under ₹2,000 ($33), and might cost as little as ₹1,500 ($25). Regardless of any perceived limitations of the Firefox OS, that price range makes it competitive with feature phones like Microsoft's
recently announced Nokia 130
.
source:
IBN Live