New tech could let your cell phone scan for cancer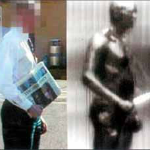 This is one of those innovations that has pretty profound possibilities, although because of various concerns, maybe not too many possibilities in the consumer sector. A team at the University of Texas - Dallas has found a way to create an imager chip that can see through just about anything.
The new chip, designed at the Texas Analog Center of Excellence (TxACE), uses the tetrahertz spectrum in the electromagnetic field to allow capture of images. The tetrahertz spectrum lies between microwaves and infrared on the electromagnetic spectrum, and has been most notably used in TSA Body Scanners. The waves could allow imaging chips to see through walls, but because of privacy concerns, the team has limited the effective range to about 4 inches.
Ideally, the team would like to see this technology adopted in the medical field for its use in detecting cancer, or possible use in the consumer space in things like construction. The process that the team has created allows for the creation of CMOS chips, pretty standard in consumer electronics, which can use the tetrahertz spectrum. This would greatly lower the cost of creating these types of imagers (TSA Body Scanners are said to cost upwards of $150,000) and placing them in smaller, more mobile devices allow for easier use.
Of course, there have been claims that tetrahertz radiation could possibly destroy human DNA, but the research isn't really complete on that just yet.