New strain of Android malware blocks calls to the bank to keep you from complaining
3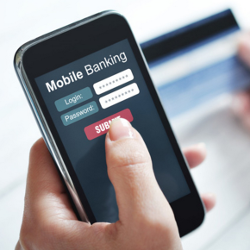 Here is how sophisticated certain strains of malware have become. First discovered in 2013,
Android.Fakebank.B
replaces the UI of certain banking apps on an Android device, with a cleverly constructed fake. Then, when the credit card holder spots the scam and starts to call the bank to cancel the cards hijacked by the malware, the call fails and won't go through.
The malware is able to match outgoing calls to customer service numbers of the banks being targeted. So far, only South Korean and Russian banks have been hit by the hack. If you find yourself with unexplained charges on your bank account, and you're unable to call the financial institution to alert them of this problem, your best bet is to try an alternative. You can call the bank using a landline, send email to them, or make a personal visit.
Security software developer Symantec, which discovered this malware, says that mobile device owners need to do the following to lessen the chance of having their device infected:
Keep your software up to date
Refrain from downloading apps from unfamiliar sites and only install apps from trusted sources
Pay close attention to the permissions requested by apps
Install a suitable mobile security app, such as Norton, to protect your device and data
Make frequent backups of important data
These are some good suggestions from a company that knows quite well how to keep unwanted visitors from taking over your mobile device. And with more and more consumers using their smartphones and tablets to install banking apps so that they can make deposits and handle their accounts on the go, it is a good idea to give the hackers a small target by keeping your devices as safe as possible.