New rumor claims Google is discussing its own phone
27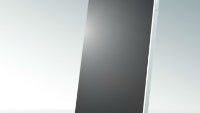 Last we heard from the rumor mill, Google was looking into the possibility of
designing its own chips
for Android devices. The rumor didn't extend to whether the plan would be for Google to provide the chip to Android manufacturers or use it in its own mobile device, but the latest rumor says that Google has at least had the conversation of whether or not to build its own phone.
The rumor comes from
The Information
, which is the same source that first reported that Google was considering its own chips. The report claims that Google is seriously considering making its own phone and has been having internal discussions on the matter. Unfortunately, that's about where the report ends. So, we don't know when these discussions happened, if they were recent, or what a timetable might be if Google were to move forward with the plans.
Just this morning, we talked about the
idea of a Google-made Pixel phone
. The idea seems to be coming closer and closer to reality, but there are still a number of hurdles for Google to jump if it does want to make its own phone. There have been consistent rumors that Nexus hardware partners have never been terribly thrilled with the Nexus program, because it amounts to a lot of work for little reward in most cases. Combine that with various
legal questions
about what Google requires from manufacturers in order to have access to Google Play and Google Apps, and there are good reasons why Google might want to build its own hardware.
Of course, that just leaves the question: would you buy a Google Pixel Phone?