Google wants to design its own Android chips
36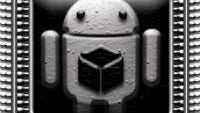 Google has been slowly moving into the hardware game, first with the ill-fated Nexus Q, then the Chromebook Pixel, Chromecast, and upcoming Pixel C. Now, a report claims that Google wants to at least get into the game of designing chipsets for Android devices, much like Apple designs the SoCs found in iOS devices.
According to
The Information
, Google had discussions about designing its own chipset this fall and began because Google wants to build an "enterprise connectivity device". It is unclear what exactly that device would be, but it sounds like maybe an enterprise version of the OnHub router, or possibly even something related to the Pixel C. The report goes on to claim that Google's ideas went on to include potentially designing smartphone chips which in order to better integrate software features with hardware.
The sticking points around the plan appear to be with Google finding a manufacturing partner and also with Google being able to convince hardware manufacturers like Samsung to use the chips it designs. Otherwise, it won't be very easy to see the benefits of a purpose-build processor with Android. Of course, knowing Google, we wouldn't be surprised to see the fallback of this plan being "open designs" of chipsets with features Google nudges partners like Samsung and Qualcomm into adding on their own chips.