New research may enable 300% faster charging times for lithium-ion batteries
11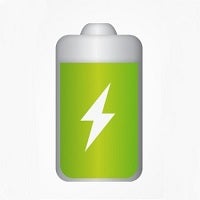 As we see our mobile devices advance technology at a staggering rate, one area where we are still waiting to see something earth shattering is in lithium-ion batteries.
About the only interesting thing we have seen out of batteries lately on a commercial level is how
LG was able to design a curved cell
for the
LG G Flex
. Other than that, the density and chemical design for lithium-ion batteries is getting real long in the tooth.
However, there has been a breakthrough at the University of Tokyo which may have discovered a new candidate to replace the current configuration of electrolytes currently used in lithium-ion cells. Researchers have found this new electrolyte to exhibit high reactivity and resistance to degradation, both properties that bode well for high performance batteries.
This chemical make-up uses a solvent that is four-times more concentrated than what is currently used. The new mixture should be able to establish a new line of batteries that can recharge faster, and discharge more power per unit time. If recharge times are reduced to one-third of normal, we can also expect voltage to increase from 3V to 5V.
The work being done by the University of Tokyo, along with the University of Kyoto and Japan's National Institute of Materials Science is aimed at automotive applications and providing better power cells for electric cars. However, these advances will certainly make it consumer electric battery applications for products like the smartphones we dig so much.
sources:
University of Tokyo
via
VR-Zone