New leaked picture of Samsung Galaxy S IV resembles earlier image
46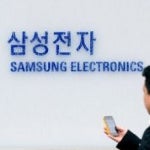 The
Samsung Galaxy S IV
is the most anticipated Android phone of the year.
Samsung expects 100 million units to be sold in its first year,
continuing the successful run that this line has had. Just like the buzz that surrounds each year's new version of the Apple iPhone, which usually includes a number of leaks and leaked photographs, there has been an
excitement
building over the next flagship Android device from the Korean based manufacturer. Already we have seen
leaked photos of cases
supposedly designed for the phone, along with a couple of pictures supposedly of the phone itself.
just last week we saw a picture that was taken of the handset's bootscreen
. The phone is obviously hard to see in the darkness of the shot, but it did reveal squared off corners, a departure from the
Samsung Galaxy S III
's big ol' rounded corners. The picture, if legit, put the kibosh in the rumor that the Galaxy S IV would resemble the prior model.
Now, on Wednesday night, we have the latest alleged leaked photograph of the Samsung Galaxy S IV. Mr. Blurrycam would be proud. Not only isn't the photo clear, it was also taken in a dark room. We do notice the similarities with the previous leaked shot, right down to the
square corners
. One thing we have to say about Samsung, the company does not sit on its laurels. The
Samsung Galaxy S IV will be introduced on March 14th in New York City
and unless you've had a few too many, the phone will look a lot clearer than this picture. We do have to say that the square look of the phone matches the design of the cases that we saw earlier, so this could be a legitimate shot of the device.
source:
AndroidCaotic
via
AndroidAuthority