New iPhone rumored to come redesigned, feature a 4-inch screen
99+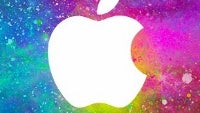 Apple is planning to launch a
completely redesigned iPhone
in the third quarter of the year with a 4-inch display and sleek unibody case, according to Topeka Capital Markets analyst Brian White.
"The buzz around the new iPhone 5 is growing in Asia and speculation around the timing of the launch has begun,"
White said in a note to investors.
"In our view, this will be the most significant iPhone upgrade with a four-inch screen and a new, sleek look that we believe will require a Unibody case," White added. "This new, sleek look will be the most important reason that consumers decide to upgrade to the iPhone 5, while we believe the addition of 4G will also attract buyers of the new device. We believe the iPhone 5 ramp for the December quarter could be extraordinary, dwarfing previous launches and driving the stock closer to our $1,001 price target."
The analyst expects the new iPhone to land in stores in either August or September with LTE connectivity. Earlier, we've heard Asian publications report that a Foxconn HR hinted at an official launch in October. Preliminary production of components for the net iPhone is said to start in June.
We saw a big chunk of last year's rumors about the iPhone go into the garbage bin, so we'd take this with an extra grain of salt. Just in case.