Cool new iPhone 11, Pro and Max features you might have missed
34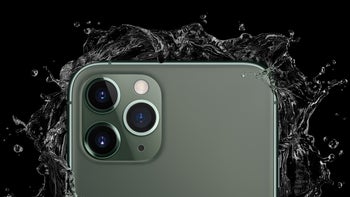 Apple splashed us with information about the new
iPhone 11
, Pro and Max trio, and most of what was announced was in line with the rumors. A lot of the stuff we've been hearing this past year didn't materialize, though, like the reverse
wireless charging
, or the Pencil support.
Some of it was totally unexpected, too, like the camera bump in the body's color... or the iPhone 11's price drop. There are plenty of other things that become clear from the nitty-gritty in the specs and features page. Here are a few interesting details around the new iPhone 11, Pro and Max that you might have missed.
The iPhone 11 Pro and Max hit a new water-resistance level
While still carrying an IP68 water-resistance certification, Apple doubled down on the depth you can submerge the
iPhone 11 Pro
and Pro Max to, going from spending half an hour at 2m, to surviving as long at 4m. That's a lot tighter sealing and adhesive application, though something tells us that the previous iPhone models could have survived such depth, too, just without Apple's guarantee. The poor iPhone 11 still stays at a 2m depth and shouts something about discrimination, though.
The best official case comes clear for the Pro and Max, too, not just the iPhone 11
Look, Ma, iPhone 11 Pro in clear
heels
case! While the transparent silicone casing was an
iPhone XR
privilege in 2019, the year 2019 brought its unassuming personality to the 11 Pro and Max, too. Hey, that Midnight Green has to be flashed somehow, right?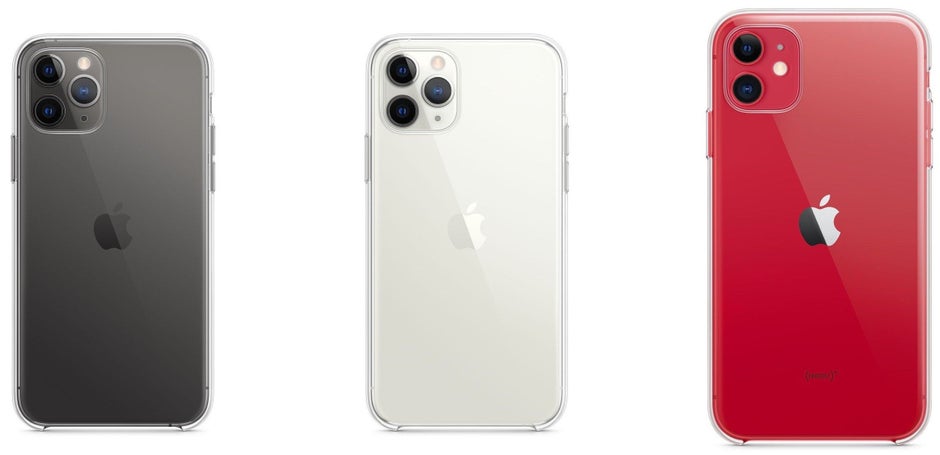 The new iPhone 11 'slofie' camera zooms out automatically for a 'grouphie'
With a brand new 12MP TrueDepth camera at the front, the iPhone 11, Pro and Max are capable of recording 4K video footage at 60fps and 120fps slow-mo, too. All commendable achievements, but they can't beat the brilliant idea of someone in the camera department who advised that the camera automatically zooms out when you rotate the phone so you can catch a larger group of selfie-obsessed. Cool beans.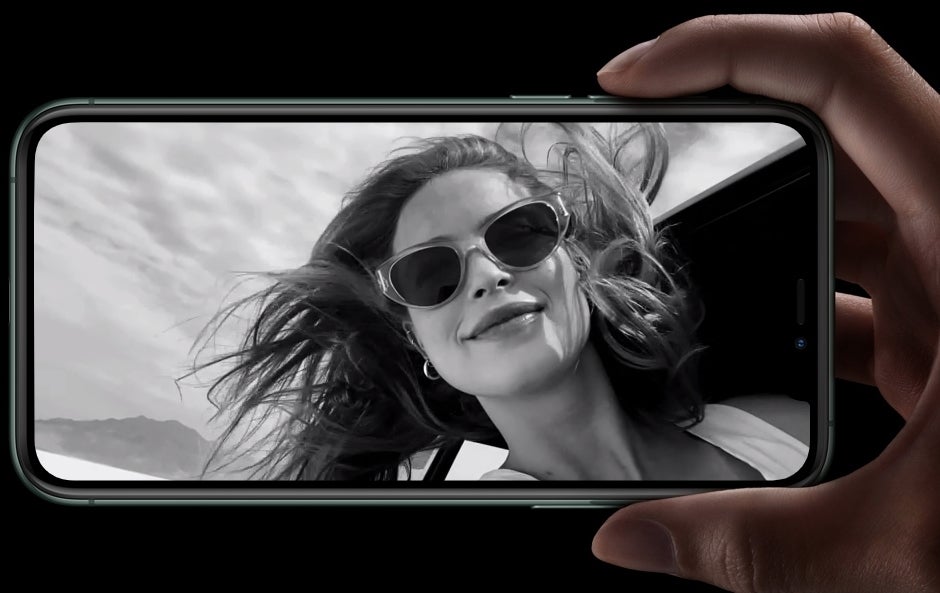 The 11 Pro's zoom camera's got new lens
While perusing the specs, we noticed that the lens aperture of the 2x telephoto camera has widened from f/2.4 to f/2.0, meaning a lot more light will be going in when doing those artsy people-pleasers. Who wouldn't like 40% more light going in when doing a dusky studio portrait, and that's exactly what Apple went for with the new zoom camera.
The main iPhone 11 trio camera can now do Samsung-level autofocus

So far, Apple only used about 10-15% of the camera sensor as so-called Focus Pixels, unlike Samsung whose Dual Pixel tech makes continuous autofocus while shooting video look downright slouchy on the iPhone. Not anymore, though, as a 100% of the main wide camera's sensor is now Focus Pixels.