New iPad bill of materials is around $320, profit margins drop slightly
10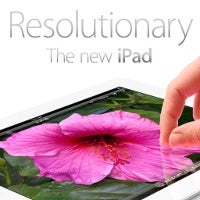 The new iPad costs more to make and Apple had to sacrifice some of its sky-high margins to bring it to market. That's the conclusion of UBM TechInsights after its preliminary estimate showing that the
bill of materials of the third-gen iPad comes at around $310
for the 16GB 4G model.
This represents a
profit margin of 51%
over the $629 retail price of the product, much less than the 56% margin Apple gets from its equivalent iPad 2 with 3G.
The biggest expense in the third iPad is the 9.7-inch screen with a resolution of 2048x1536 pixels. The estimation says it costs around $70, well above the $49.50 price of the old 1024x768 display.
The other expensive component is the radio chip Apple has put into the new iPad. With bands covering pretty much every carrier's frequencies including both AT&T and Verizon's 4G LTE networks, the LTE chipset should have cost Cupertino some $21, more than the estimated $10 for the 3G chip in the iPad 2.
The brains of the new iPad, the A5X chip with quad-core graphical processor, costs roughly $28, also well over the $22 price of the original A5.
Now, we have to underline that UBM's estimate is rough and preliminary, but analysts like it get pretty close with their guesses, so we don't expect that the estimate is far off the actual component prices. The swing factor for Apple and components is volume - Apple orders in huge quantities so it's likely to get some discounts other companies might not be able to get.
The margins quoted above don't include the cost of assembly, shipping, marketing and R&D, which would be harder to include. One thing we're sure of, though, is that Apple is far from selling this at a near loss like Amazon - it's definitely profiting big. The question is how big and we'll keep you posted on this as we learn more.