New iPad 5 concept renderings size it up with the iPad mini, iPad 4 and the iPhone 5
22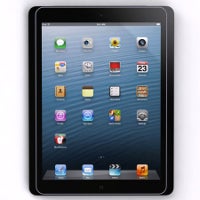 After the
iPad 5 size and chassis improvements rumors surfaced
, the concept artists got down to work, and already
produced one render
of what it might look like.
Now we have another batch, from Ciccarrese Design, which has dabbled into Apple products concept drawings with success before, and the folks over there made a render, and sized the eventual iPad 5 with the fourth generation, as well as with the affordable iPad mini, and the newest iPhone 5.
The Apple iPad 5 is expected to be thinner and more compact than the current edition, preserving the Retina Display, and actually resembling the iPad mini in design a lot, but with a larger screen size.