New, funny Samsung Galaxy Note 7 video presents the phone as being "perfect for busy Americans"
15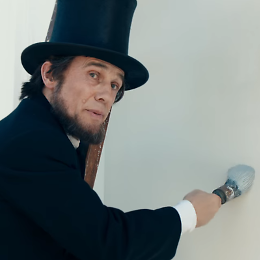 Samsung has a brand new promo video showcasing the
Galaxy Note 7
- which can be pre-ordered since earlier this week, and will hit shelves starting August 19 (at least in the US and other select markets).
Starring Austrian-German actor Christoph Waltz (whom you may know from Tarantino's Inglourious Basterds and Django Unchained movies), the video is quite fun to watch, presenting Americans as always being "busy, busy, busy", and achieving great things with this ever since the nation was formed. And now, with the Galaxy Note 7, Americans can do even more!
Like all the Galaxy Note models before it, the Note 7 is, indeed, a great smartphone for multitaskers and people who lead busy lives. It seems that this is the best Note ever - thanks to its enhanced S Pen, its water resistance, and many other features - which, of course, makes it even more suited for overachievers.
To be fair, plenty of other nations are also always
busybusybusy
, but we get what Samsung is doing here. After all, the US is one of the largest and most important smartphone markets in the world.