New firmware for the enV Touch, enV3 and Glance
7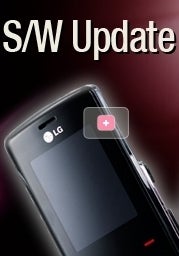 A few days after the LG enV Touch was released last month, there was an automatic FOTA (firmware over the air) rolled out by Verizon that upgraded the firmware from VX11KV02 to VX11KV03, though there weren't any visible changes between them. Today
LG has directly released new firmware
for the
enV Touch
(VX11KV04),
enV3
(VX920V03), and
Glance
(VX710V02). Currently they have to be installed using the new (beta)
LG Software Updater
application. We installed the program and used it to upgrade both the enV Touch and enV3. The total time was about 15 minutes for each phone. So far we haven't noticed any differences, but it
appears
the problem with T9 not saving new words with the enV Touch might be fixed (we will continue to test this). Unfortunately, LG doesn't provide a Change Log to show what has been fixed or added with the new firmware. We also hope that Verizon will offer the new firmwares via FOTA, since that is the easiest way to download and install them.
Update
: After adding words to T9, and waiting 30 minutes, they are gone (erased) from the phone. So when will this bug be fixed?
Update 2
: It appears that you have to enter in a new T9 word about 10 times for the enV Touch to remember it. This is because the phone will only remember new T9 words that are used most often.
Let us know what you think of the new firmware in the comment section.