New boot animation for Motorola smartphones brings back the "Hello Moto" phrase and the batwing logo
6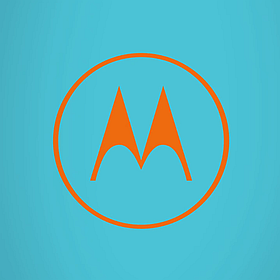 The Motorola of today is far from being the phone manufacturer that it once was. Now under Lenovo's control and with only a fraction of its former employees still onboard, the US-based company is now little more than a front for Lenovo's Western ambitions.
In an attempt to bring back some nostalgia among owners of current- and future-generation Motorola smartphones, Lenovo has revived two of Motorola's former branding structures in the form of a new boot animation.
The new boot animation brings back two iconic Motorola trademarks: the Hello Moto slogan and the batwing logo. Here's what we're talking about:
In some ways, it's funny that the new voice behind the "Hello Moto" phrase speaks with a Chinese accent (for those who aren't aware, Lenovo is based in China). We also find it particularly interesting that, at the end of the boot animation, the iconic Motorola batwing logo is literally punched out of the picture and replaced with Lenovo's own logo.
Although we're sure that some of Motorola's fans will appreciate the return of the Hello Moto phrase and of the batwing logo, some could interpret this new boot animation as full of subliminal messages reading somewhere along the lines of "Motorola is dead, Lenovo is now in control".
At the moment, it's unclear which Motorola smartphones will receive the new boot animation. Aside from future Motorola smartphones, chances are that this new boot animation will land on the phones from the current-gen Motorola Moto Z smartphones.
What do you guys make of this?