New apps added for U.K. buyers of the Samsung GALAXY Note 10.1, get your S-Pen ready
1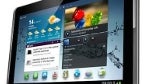 Samsung announced on Thursday that it has
launched some new content for those U.K. purchasers
of the
Samsung GALAXY Note 10.1
tablet. This content is in the form of apps that take advantage of the S-Pen technology on the device. There is a total of nine new apps that include a variety of games such as Sonic The Hedgehog 4: Episode 2, Need for Speed: Hot Pursuit (an exclusive to the model), and Drop The Beat to name just a few. Some of these games are free for a limited time only, so if you want them without dipping into your wallet or purse, you should think about installing them soon. 250,000 downloads of the Sonic game are being made available for free and 100,000 downloads of Need for Speed are being offered. You can find these titles and the other free games by clicking on the Samsung apps icon on your tablet.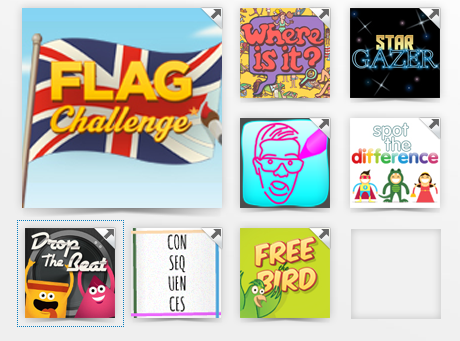 Samsung is offering free S-Pen related apps to U.K. buyers of the Samsung GALAXY Note 10.1
The Samsung GALAXY Note 10.1 is more than just a game playing device which is why Samsung has added other free content such as an exclusive Android version of WIRED magazine. The WIRED Note Edition is free to buyers of the Samsung GALAXY Note 10.1 from the day they purchase the tablet until the January 2013 edition. This online version of the magazine offers exclusive content for your device and is designed to take advantage of the S-Pen's capabilities. This app can be found in the Google Play Store under WIRED Note Edition.
A pair of new apps is available for owners of the Samsung GALAXY Note 10.1 to download straight from the sourcelink. The Official TOP 40 Chart not only sends you a list of which U.K. tunes are charting, you
actually receive the tunes to listen to
on your tablet automatically downloaded every week. Samsung is offering an 8 week free trial. Also available for free from the sourcelink is the Easy Phone Sync which lets you copy music and your contacts list to your tablet from a phone, even if it is from another manufacturer.
While this promotion is limited to U.K. owners of the Samsung GALAXY Note 10.1, we wouldn't be surprised to see the Korean manufacturer do a little tweaking and offer it in the States.
source:
Samsung
via
Engadget


SAMSUNG GALAXY NOTE 10.1 OFFERS EXCITING AND EXCLUSIVE S-PEN CONTENT

Samsung inspires people to get creative with the S-Pen

London UK, 23rd August 2012 – Samsung today announced a variety of new content for its brand new Galaxy Note 10.1, which was launched at a star-studded bash in London on Wednesday 15th August. The content includes software, games and apps – all of which are designed to make the most of the innovative S-Pen.

Simon Stanford, Vice President, Telecommunications and Networks, Samsung UK and Ireland said: "We're delighted to be able to introduce such a variety of apps so soon after the fantastic launch of the Galaxy Note 10.1 and can't wait to hear what our customers think of it. The S-Pen is so precise it's inspired a whole host of new apps and we believe it will change the way people use tablet devices. For example, the S-Pen makes it easy to edit photos with incredible accuracy on the device's large 10.1 inch screen using the embedded software, Adobe® Photoshop® Touch."

The Galaxy Note 10.1 comes with a range of software and games embedded and a selection of apps to download, with over 100,000 free downloads available in Samsung apps.

Adobe Photoshop Touch

Use the Galaxy Note 10.1's S-Pen to make pin-point accurate works of art or edit photos on the 10.1 inch screen.

Apps

With nine bespoke apps for the S-Pen available for free, there's something for everyone.

Try your hand on the decks with Drop the Beat – a creative way to build musical rhythm – using the S-Pen and a circular creation station! Drop 'beats' into the creation station speaker and the beats begin to play. The more 'beats' you drop, the more interesting the rhythm. Or stick to listening to your favourite chart tracks; The Official Top 40 Chart app gives your Galaxy Note 10.1 unlimited access, free of charge for 8 weeks.

For little ones Spot the Difference features fun characters with five differences to find on each one – every character is unique and designed to appeal to children. Kids can also try Where Is It?, where the goal is to find various objects in a busy scene full of life. Incredibly detailed drawings will have players endlessly captivated and finding the missing object is only half the fun.

Easy Phone Sync is also available free from Samsung allowing you to simply transfer iPhone and iTunes media – including music, videos, podcasts, pictures, contacts and text messages – from iOS to Samsung Galaxy android devices including the Galaxy Note 10.1.

Games

The Galaxy Note 10.1's large screen is great for gaming. One of the world's most beloved racing franchises, Need For SpeedTM Hot Pursuit is available for free download to Galaxy Note 10.1 customers across the UK, featuring stunning graphics and racing gameplay from Electronic Arts™.

Trace-A-Face or You Draw, challenges the player to draw a new subject every day. Create a masterpiece, and post it to the public gallery, compare a drawing with other people and post the finished drawing to Facebook. Also featuring the ability to save a drawing for editing, view it later or build up a gallery.

What's more, exclusively available to the Samsung Galaxy Note 10.1 in 2012, "WIRED Note Edition" allows the reader to access the October, November and December 2012 editions of the award-winning magazine free of charge. WIRED Note Edition includes specially designed Note functionality-enhanced for the Samsung S-Pen. This app represents WIRED's first foray into the Android market, and for the first time includes features specifically designed for a stylus.
Recommended Stories