Spectacles sequel could arrive as early as this week: report
2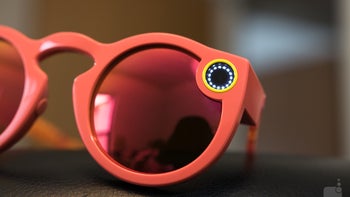 Snap's next generation Spectacles could be arriving this week. Just over a month ago it was reported that Snap Inc. was planning
two new pairs of Spectacles
despite lackluster sales of the original. In spite of the report claiming an autumn launch was on the cards for the second-generation wearable, though, a new report by Wired suggests Snap could reveal the new product within a matter of days.

Not much is known about the next generation Spectacles, but previous information points towards the improved product being a much more incremental update, with a focus on fixing bugs and speeding up performance. In addition, a wider range of colors is also expected to be available upon launch in the hope of attracting user interest. The main goal of the product, however, doesn't appear to be selling as many units as possible. Instead, the objective is to begin creating a whole new AR-focused computing platform that, eventually, should work alongside the likes of smartphones and computers. Still, Snap's CEO Evan Spiegel does note that the process will be a long one, with the company expecting to develop both the software and hardware for future platforms separately over the course of "the next decade or so" due to the fact that Spiegel believes AR has been held back by hardware in recent times. In any case, though, the results of these developments will eventually be what "defines" Snap Inc. as a company.
Snap is yet to officially confirm the existence of an updated pair of Spectacles, but the possibly-looming launch certainly backs up a
recent FCC listing
that included documents related to a "wearable video camera" that boasted both the "Model 002" name and the Spectacles branding. If the
Snapchat
owner does go ahead with a launch, though, it will likely make the new wearable available in much more limited quantities in the hope of avoiding its previous mistakes, which led to $40 million worth of unsold Spectacles.