New Samsung Galaxy S7 Edge picture leaks out
39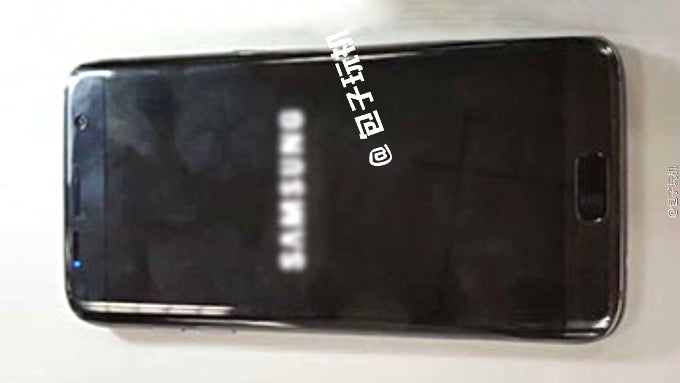 The
Galaxy S7
is not the only new phone that Samsung will unveil in less than a week: its slightly larger sibling, the rumored 5.5" Galaxy S7 Edge will also make its debut.
And while both phones are not much of a secret after countless leaked images and rumors, today, we are seeing once again real-world images of the alleged Samsung Galaxy S7 Edge.
With so many leaks, the Galaxy S7 and S7 Edge are not much of a secret by now
The Galaxy S7 Edge on this picture is in its real-life attire: covered with fingerprint marks and it lacks the clean polish of media images, but what's obvious is that Samsung is indeed using more curved around the edges of the phone that should make it fit more comfortably in the hand. You can also see the larger than before home button. The bigger size should help the phone recognize fingerprints faster and more accurately, as it can read a bigger part of your finger.
The company is also expected to bring a new Gear 360 VR camera. Another interesting detail is that early pre-orders of the Samsung Galaxy S7 (at least in Europe) will get a free Gear VR headset.
Samsung will show both the Galaxy S7 and Galaxy S7 Edge on Sunday, February 21st, so make sure to tune to PhoneArena.com to get a first glimpse of the phones.