New Opera apps remind its been in the cloud before Silk
6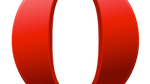 Amazon made a big splash during its Kindle Fire announcement by introducing the
cloud-powered Silk browser
, which looks to unload a lot of the data processing behind rendering a webpage to the cloud, and ultimately make your Internet browsing faster and consume less data. The thing about this is that Opera has been doing something quite similar to this since the days of dial-up with Opera Turbo. In new updates to the Mobile (11.5) and Mini (6.5) versions of its browser, Opera wants to highlight this feature with a new Data Usage tracker to show you just how much data you're saving.
To be fair, Opera Turbo started out as a service that just downgraded image quality on the fly to speed up page rendering, which is far less than what Amazon's Silk browser promises to do, but Turbo has evolved to be quite similar to Silk's cloud back end, and so Opera claims it can help you see a drop of up to 80% in your data usage by compressing image and video quality and moving the processing to the cloud. To highlight these savings, Opera has added in a new Data Usage view, so you can see exactly how much data you're saving.
In informal testing on a Nexus One, Opera Mobile did feel faster than other browsers, and even better for those of you with limited internal storage, Opera Mobile has finally moved its cache to SD instead of bloating your app storage.