New OnePlus X photo leaks out showing the handset's black and white variants [Update]
16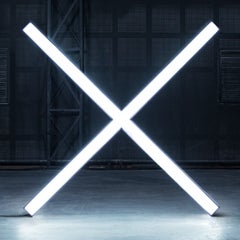 OnePlus will soon announce its third smartphone to date: the
OnePlus X
, which is expected to be officially presented later this month,
on October 29
. Thanks to various leaked images, we already know what the handset will look like. However, until now, we've only seen the black variant of the OnePlus X. As it turns out, there's also a white version - or at least that's what a new photo unveiled somewhere in China is leading us to believe. Said photo is seemingly showing the rears of two OnePlus X units - a black, and a white one.
Sporting a 5-inch 1080p display, the OnePlus allegedly measures 140 x 69 x 6.9 mm, obviously being smaller than the OnePlus One and OnePlus 2 (both of which are offering 5.5-inch displays). The new smartphone should also feature a 13 MP rear camera, an 8 MP camera on the front, 2 GB or 3 GB of RAM, 16 GB of expandable storage space, and a quad-core Snapdragon 801 processor - which, as you may know, isn't exactly the newest chipset around.
The OnePlus X could
cost around $220
in China, and
slightly more
in other parts of the world. Until we get all the official details from OnePlus, check out the new OnePlus X photo below, alongside other images of the handset (revealed earlier this month by China's Telecommunications Equipment Certification Center).
Update
: It looks like this new photo is not genuine - it's just
a photoshoped image of the Vivo X5 Pro
. However, this doesn't necessarily mean we won't see a white OnePlus X.
source:
Weibo
(in Chinese) via
GizChina