New Nexus 10 ad plays up multi-user support
4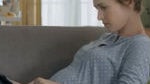 Google has released a new ad featuring the Nexus 10 tablet. The new spot has debuted on YouTube, and it looks to show off both Android 4.2's multi-user support, and of course Google+ and Voice Actions. The ad follows two expecting parents and goes through the various ways that both the husband and wife use the tablet throughout the process.
The wife reads
What to Expect When You're Expecting
, the husband watches
Knocked Up
, and of course there is a disagreement over the name of their baby boy. It doesn't quite pull at your heartstrings like some other recent Google ads, but it does its job well enough.
Google has edits of a 1 minute version as well as a 30-second spot, so it seems that this ad may be showing up on TV soon enough, but both versions are available on YouTube now.