New NOOK Tablet update described as making "minor system enhancements" actually blocks sideloading
9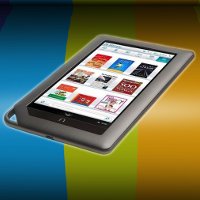 Besides the fact that its price is one of its strongest selling points, the
Barnes & Noble NOOK Tablet
has shown itself to be a very reliable Android based tablet on its own. Although its apps support is regarded as limited versus others that have full access to the Android Market, users are still able to get specific apps onto it, thanks primarily to its ability to allow the
sideloading
of apps.
Well, it seems that Barnes & Noble wants to take back control of what's put into the NOOK Tablet – that's because a
new firmware update
available right now seemingly
shuts down app sideloading
completely. Needless to say, that's a big bummer for a lot of people, but interestingly enough, the update is described as making "
minor system enhancements
."
Therefore, once you've installed the update,
v1.4.1
, you can kiss goodbye the usefulness of being to install third party apps easily. Going forward, if you attempt to sideload apps, you'll simply be thwarted with an error message stating that apps from the Barnes & Noble NOOK Store are the only ones that can be installed. However, if you've managed to previously sideload apps prior to installing the new firmware update, those apps will remain on the NOOK Tablet.
Indeed, it's going to break some hearts, but knowing that there is a healthy community surrounding the NOOK Tablet, we're certain that there will eventually be a way around all of this.
source:
Barnes & Noble
via
SlashGear