New MOBA for mobile: a mix between LoL, Overwatch, Dota
2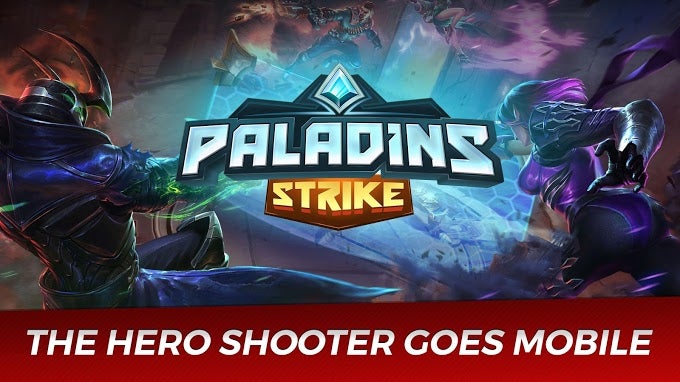 Multiplayer Online Battle Arena — MOBA, for short — is the name given to those top-down, action RPG-strategy mix games like DOTA and League of Legends. It's a very popular genre among competitive players, as it requires quick thinking, twitch reflexes, knowledge of the heroes and various item strengths, as well as a dash of clairvoyance.
There have been a couple of attempts to make a "serious" MOBA game for mobile — not a half-baked money-sponge that nags you for IAPs every second, but fleshed out games that cater to competitive players. First, we had Fates Forever, which was sadly discontinued. Then came Vainglory, which quickly gained popularity thanks to the fact that it was showcased at the Apple iPhone 6 announcement event.
Now, another competitor enters the fray. The new game is called Paladins Strike and it's an interesting mix between classic MOBAs and inspirations taken from Blizzard's Overwatch.
The game has a very colorful, cartoon-ish art style, making everything pop out. Just like other MOBAs, it's played on a map that has two opposing bases on two sides. Players need to destroy the enemy's base before they lose their own.
Here, you will see the map is a bit "simpler" than other titles. This is for a couple of reasons — first, Paladins Strike seems to strive to be a bit more accessible to players of all types; secondly, it's more of a shooter game, as most heroes have a long-ranged weapon with a reload mechanic, you just happen to be looking at the field from the top.
Paladins Strike is a free download, but you can be sure there are three different in-game currencies that entice you to drop real cash on IAPs. It's currently in soft-launch for both Android and iOS, available in Australia only. So, yeah, either keep an eye on it or download it if you happen to have an Aussie account.