New Humble PC & Android Bundle has got you covered on both the mobile and desktop fronts
1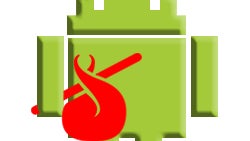 https://www.phonearena.com/The folks over at Humble Bundle have yet again come up with another great cross-platform bundle of games for PC, Mac and Android. The new Humble PC & Android Bundle 14 has 8 DRM-free games on offer – with more to come in the following days – which you can play either on the go, or on your desktop OS of choice.
The base tier in this bundle is the usual pay-what-you-want affair and consists of the excellent RPG/Action/Puzzle hybrid
10000000
,
Badlands
– which is an atmospheric side-scrolling platformer in the same vein as
Limbo
– and the starfleet command strategy
SPACECOM
.
The $3 tier gets you the weird button-pushing simulation
Please Don't Touch Anything
, along with the action puzzle-platformer
Spider: Rite of the Shrouded Moon
and
You Must Build a Boat
, which is very similar to the aforementioned
10000000
. By paying $3 or more, you can also nab whatever games will be added to the bundle in the following days. Even if go for it now, you'll still get your activation codes once the games have been added.
You can also pay $8.58 or more (that's the average price of the games + $3) to unlock the epic, retro RPG time-waster that is
Desktop Dungeons
, as well as the tongue-in-cheek turnbased adventure
Knights of Pen & Paper 2
.
As with all Humble Bundles, you can choose where your money goes by splitting what you're paying between the game developers and two charitable causes – the EFF and the American Red Cross – and if you'd like, even a third charity of your choice. As per usual, every tier also offers soundtracks for the included games, and if you sign up for the Humble Bundle newsletter, you'll get
SPACECOM
for free. The deal is good for 12 more days.
source: Humble Bundle
Recommended Stories