New Google feature hooks you up with a real doctor via video chat when you search for symptoms
22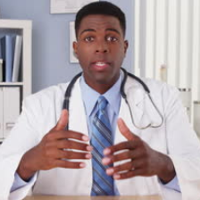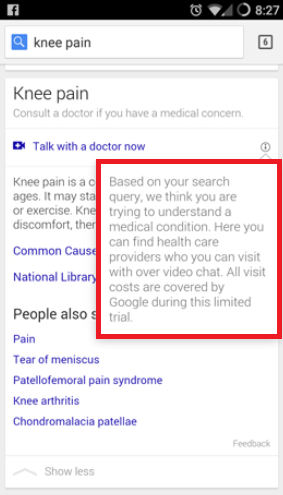 Google is testing a feature that lets you chat with a Doc when you search for symptoms
Let's say you have some strange pain in your knee and you're worried what it could mean. So, you do the first thing that comes to your mind. You check the internet. But doing that only confuses you more because of the myriad of diagnoses that you read about online. The pain could mean anything from a strained knee, to cancer of the patella. If you're the nervous type, guess which one you're going to think it is!
But Google is testing out a new feature that comes in handy during situations like this. Check out a symptom using Google Search and you just might be given the opportunity to speak with an appropriate doctor via video chat. And for now, Google is footing the bill.
The wording used by Google to explain this limited trial seems to suggest that once the trial period ends, you will be financially responsible to pay for the virtual doctor appointment. But for those hypochondriacs who always fear the worse, it could be money well spent just to alleviate the fears.
source:
Reddit
via
Engadget