New Bluetooth 4.2 spec looks to protect you from tracking beacons
3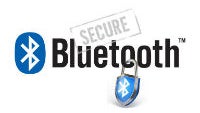 Bluetooth is a huge part of the mobile world, but most people only have a very basic knowledge of what the technology is actually capable of. More recently, it has become fairly common knowledge that Bluetooth 4.0 brings a "low energy" mode, which is great for wearables. But, the Bluetooth Special Interest Group (SIG) has just announced Bluetooth 4.2, which brings improvements to privacy, speed, and more.
The privacy portion of the update is specifically designed to give you more control when it comes to Bluetooth beacons that want to track your location. Bluetooth 4.2 would require users to give permission for that tracking to take place. The Bluetooth 4.2 spec also speeds up data transfer between devices by "up to 2.5 times" by allowing data packets to be bigger. And, Bluetooth 4.2 brings full support for accessing the internet directly over IPv6.
Of course, almost no smartphones use Bluetooth 4.1 yet, so don't hold your breath for Bluetooth 4.2 to be a part of any mobile OS all that soon. Some of the features like the privacy protection can be enabled with a software update, but the faster transfer speeds would require new hardware.