New Avengers: Age of Ultron trailer highlights Samsung's products
18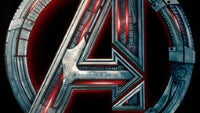 This past summer, Samsung made a deal with Marvel to have closer ties. What was announced was exclusive Marvel Unlimited comics content access for Galaxy Tab users, but it looks like the partnership extends to the new Avengers: Age of Ultron movie that is slated for release this coming May. Samsung has even released an extended trailer for the movie showing the use of Samsung products by Earth's mightiest heroes.
The extended trailer doesn't really add much in terms of footage of the characters and story that we all want to see from the new Avengers movie, but it does add in a couple shots directly for Samsung's benefit. There is a clip that shows off the Black Widow using a Samsung tablet to study Loki's staff; and, there is also a Samsung store in the background of a fight later on, despite the fact that Samsung has no retail stores anywhere in the US, let alone in New York City where the fight is presumably taking place.
We would fully expect there to be even more Samsung product placement in the final cut of the film; and, we would also suspect it likely that Samsung products will be popping up in other Marvel movies that are on the way, maybe even the TV series as well.