New Apple invention could allow future iPhones to shoot 'super-resolution' images thanks to OIS
41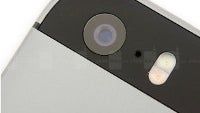 Earlier today, the US Patent & Trademark Office published patent application #20140125825, submitted by Apple. The submission covers a pretty interesting new Apple invention that could end up in future iDevces like the iPhone.
The new invention, while fairly technical, basically refers to the creation of a 'super-resolution' image that results from stitching together several relatively lower resolution snaps taken in a quick succession. For this trickery to work, the iDevice in question will require an Optical Image Stabilization module, which is governed by smart algorithms that tilt the camera at differing angles while taking the shots. The wealth of information contained in the resulting images is then fed to a dedicated imaging processor, which intelligently stitches them together into a singular, 'super-resolution' snap. Apparently, the engine on board can also apply gamma correction, anti-aliasing and general color processing techniques.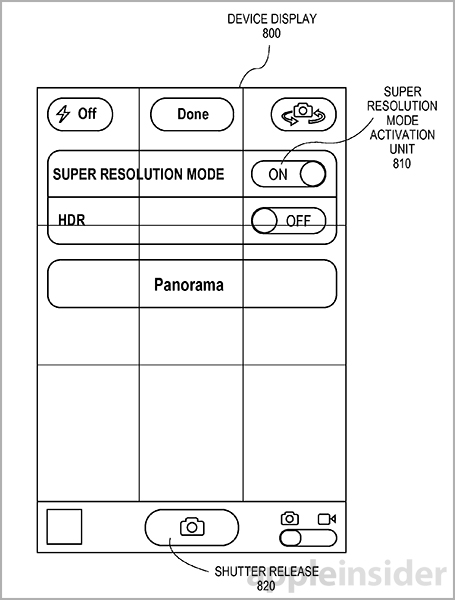 The filing in question also illustrates how such an option can be implemented with the stock iOS camera. From the figure, it's obvious that Apple is thinking of an extra option that will be easily accessible from the camera UI and will turn on and off the super resolution mode.