New Amazon promotion rewards those buying a Verizon branded Android phone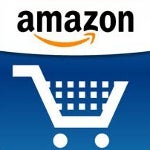 Amazon is starting a promotion that combines its online retailing prowess with its recently launched Appstore. The online carrier already sells a variety of smartphones for various carriers and starting Monday, will reward you with a credit of $25 for buying an Android handset with the Verizon brand. The catch is that the $25 must be used to purchase apps from the Amazon Appstore. The promotion will run for one week and includes the HTC ThunderBolt which Amazon has on sale for $129 with a signed 2-year contract.
Amazon's goal is to increase business at its Appstore where the number of available apps has risen from 3,800 to 7,500 over the last few weeks. That figured is dwarfed by the Android Market where more than 150,000 apps are available. Amazon's Appstore is off limits to AT&T's Android users because of the carrier's policy on installing third party applications.
Amazon's David Camp said that Android phones are the best-sellers on the Amazon storefront (the retailer does not offer the Apple iPhone) and Amazon itself has been a big player in the world of apps with one for the Kindle Book Reader available for almost any phone, an MP3 player, a barcode scanner and a shopping portal. It recently developed a Cloud Player that allows users to store music and data in the cloud, accessible from the internet or an Android phone.
As for the promotion that starts tomorrow, Camp says to expect more from Amazon, "We will continue to do things like this in the future."
source:
AllThingsDigital